Overview
Training provides the skills and methods needed by the volunteer to be successful in a specific position, task, opportunity, or area of responsibility. As the author correctly emphasizes, training is essential for a learning organization—one that seeks sustained superior performance—and focuses on improving quality, building competitive advantage, and energizing its workforce to effectively manage change and to achieve excellence. A discussion of learning styles prepares the reader for a follow-on review of generationalissues that influence the design and implementation of the volunteer training program.
The author provides useful training fundamentals, followed by guidance on how to create a successful learning environment within the training program design.
An important core value for any voluntary action organization is that of continuous process improvement (CPI)—using analyzed experience and results to identify and incorporate improvements to the program as a part of a cyclical process of betterment. The author stresses the importance of meaningful evaluation and coaching as major contributors to improving your volunteer training program. The chapter concludes with a discussion of the importance—and techniques—of applied leadership within the training program and the importance of the VRM to lead by example.
Training should be considered an investment by, rather than as more typically the case, an expense to, the organization. The long-term payoff and payback provided by adequately trained volunteers includes not only better service delivery but a number of other benefits ranging from becoming recruiters themselves, improved risk management, and volunteers becoming significant sources of charitable contributions for the organization, to broadened community support.
Contributors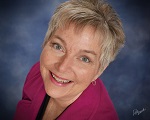 Mary Kay Hood
Mary Kay Hood has been involved in volunteer management over twenty years within the zoo and health care field. She completed her BS degree in biology at Marian College, and a Master of Science in Management at Indiana Wesleyan University. She completed the Management of Volunteer Programs course offered at University of Indianapolis, as well as the Indiana Hospital and Health Association's Management Institute offered by the Executive Education Program, School of Public and Environmental Affairs at Indiana University.
Hood served on the Nonprofit Training Center of United Way from 1993 to 2006 teaching many workshops and facilitating speaker arrangements for the Basic Volunteer Management series. She has presented at various national and international conferences. Hood served as president of the Central Indiana Association for Volunteer Administration (CIAVA) from 1993-1997 and the Indiana Society of Directors of Volunteer Services (ISDVS) from 2006-2008. She was also the recipient of the 1995 Outstanding Director of Volunteer Services Award and the 2002 United Way of Central Indiana Volunteer of the Year Award.
With several published articles, she is also author to two books titled The One Minute Answer to Volunteer Management Questions and The Volunteer Leader as Change Agent.