Overview
Welcoming new volunteers into your organization is a critical first step to better ensure a successful experience for both the individual and your organization—and to fully realize the many benefits, over and beyond actual service, that dedicated volunteers bring with their affiliation. As Edwards points out, ''By recruiting volunteers in a systematic way, the organization— and the volunteers—benefit from the establishment of a foundational relationship that supports both their motivation for involvement and the organization's mission.'' The author explains how orientation differs from training and provides actionable insights into the critical components of the orientation process and how to develop successful delivery strategies.
VRMs who establish a systematically planned orientation program will find that it includes components that provide new volunteers with knowledge about the organization and its mission, that ensure they feel more comfortable and confident in their ability to accomplish the work they are undertaking, and that help them better understand how what they do for the organization contributes to its overall goals, objectives, and mission fulfillment. The process should also provide an opportunity to build enthusiasm for their responsibilities and help them agree that they have made the right decision to volunteer with your organization. Finally, orientation helps avoid potential future issues by helping the new volunteers—and staff—understand the appropriate rules, policies, available resources, and organizational core values and culture.
Contributors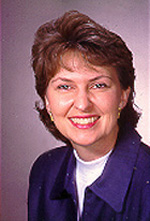 Harriett Edwards, Ed.D.
Dr. Edwards is an assistant professor and Extension Specialist, Continuing Volunteer Education, in the Department of 4-H Youth Development and Family & Consumer Sciences at North Carolina State University, where she teaches graduate courses in volunteer development and management, provides leadership for volunteer engagement in a statewide system that annually engages more than 25,000 youth and adult volunteers, and serves as the state's 4-H military liaison.
She is actively involved as a board member of the Association of Leaders in Volunteer Engagement (AL!VE), the NCSU Academy of Outstanding Faculty in Extension and Engagement, the International Journal of Volunteer Administration (IJOVA), and the North Carolina Association of Volunteer Administration (NCAVA). With more than 15 years of volunteer administration experience, Dr. Edwards has presented at numerous international, national, regional and state conferences and events.