Overview
"All volunteer involvement generates risks," as the author correctly warns in the introduction to this chapter, which covers such areas as:
Key principles and risk management
Risk management and liability
Designing and using a risk management model
The phases and steps of risk management analysis and planning
Contributors to successful risk management
Some VRMs may consider risk management to be a lot of work. And at times that may be true. However, the ''work'' that lies ahead for the imprudent manager when risk is not properly managed may be incalculable. The risk management model outlined by the author will prompt managers to ask the right questions, in the right sequence, and help generate more effective risk management solutions throughout all phases of the volunteer program—and, indeed, throughout the organization.
Few programs of any kind involve no risk at all. And very few risky situations can be managed with only one risk control mechanism. As the author points out, the range of risks facing a volunteer program should be fully evaluated and then systematically correlated to the proper risk reduction approach, thus generating a "constellation of mechanisms" to better manage risk for each situation.
With the understanding provided by this author, combined with the utilities offered by numerous exhibits, tables, and forms, the VRM will be much better equipped to put in place a comprehensive risk management program that will help make volunteer involvement more productive and satisfying, even as it reduces liability and the probability of losing any future legal action.
Contributors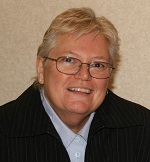 Linda Graff
Linda Graff has been in the business of nonprofit management since 1980. She served as the Executive Director of the Volunteer Center in Hamilton, Canada, for nearly 10 years, and established her highly successful consulting company, Linda Graff and Associates, Inc. in 1989. She has delivered workshops and keynote addresses over more than thirty years to tens of thousands of participants throughout North America, the United Kingdom, Europe, Asia, New Zealand, and Australia.
This in-demand trainer is celebrated for her humorous, no-nonsense style that continuously pushes the conceptualization of volunteerism from merely a labor force to a vital component of human generosity and connectedness.
Ms Graff has always focussed on emerging trends and advanced topics in volunteerism and volunteer program management. She is a world renowned specialist in the areas of policy development, risk management, screening, and futures forecasting, internationally acknowledged and awarded for her innovative thinking and large-picture vision. She has produced more than a dozen books and audio and video resources, and countless manuals and articles in the field of volunteer program management, including international best sellers on policy development (By Definition, 1997), screening employees and volunteers for positions of trust (Beyond Police Checks, 1999), risk management (Better Safe …, 2003) and her widely acclaimed compilation of best practices in volunteer program management (Best of All …, 2005).
Ms Graff earned her degrees from McMaster University. She now concentrates on risk management consulting, helping nonprofit organizations and public systems identify and control risks and liabilities in volunteer involvement and service delivery.