Overview
The VRM works with volunteers within an organization to create value for the organization and for the volunteer. Managing volunteers often means inspiring their continued contributions and focusing their efforts toward more effective performance. VRMs proficient in the practice of managing volunteer performance begin from the strategic perspective of the organization's place in the local community and the wider world. The mission of the organization comes to life as the VRM manages volunteers who are engaged in the frontline work of the organization. Leading performance management in a vibrant organization involves growth and change that must be focused and managed effectively.
The Impact Wheel highlighted in this chapter provides tools and techniques for the VRM to manage change in a dynamic organization. The authors explain how to use this new model to manage and recognize individual performance at every level of the organization. Their explanations and discussion, when put into practice, offer enhanced competence in volunteer resource management—with associated tools and techniques—to better ensure that continuous performance improvement becomes an everyday occurrence.
Contributors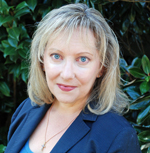 Dr. Julie Anne Cross
Julie Anne Cross is a performance strategist. For more than twenty years she has trained and coached leaders, managers, and teams in business, government, and nonprofit organizations, focusing on strategies for engaged performance. As the Impact Program Director for Stratagem, Inc., she consults with social entrepreneurs in leading volunteer performance management through Jumpstart-up, Inc. – Stratagem's nonprofit seed philanthropy affiliate focused on social enterprise development. As a board member of the World Trade Center, Atlanta, she advises in the strategic development of volunteer performance management.
With the PhD in training and performance improvement, Dr. Cross has focused development research on validated leadership and management competencies with change management. Hundreds have used her behavior profile, the Personal Impact Prism, to enhance their performance. Her evidence-based research has resulted in the Impact Wheel, a new model for leading performance management based on MBA competencies integrated with a process for driving effective change.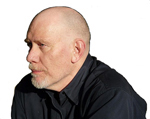 Dr. Stephen Hobbs
Dr. Hobbs is the creator and master navigator for the WELLth Learning Network. His graduated work experience lists senior manager in non-profit and public organizations as well as CEO/CVO of three entrepreneurial companies.
He currently serves as an author and infopreneur, corporate instructor and guide, university facilitator and mentor, and national and international thought-note speaker. His practice focuses on manager-leader excellence, organizational culture, and organization mapping. Also, he shares what he learns with participants at The Banff Centre (Leadership Development) and PhD Education learners (in Training & Performance Improvement) at Capella University. His many books, eBooks, articles and social media platforms are available through his online company WELLthLearning.com.