Overview
NPOs successfully recruit volunteers based on such factors as their compelling missions, a charismatic leader, or whether the particular volunteer position represents an ideal match of the skills and services they have to offer. Very soon after new volunteers join the organization, they begin to experience the organization's culture. The invisible hand of organizational culture, as Smith explains, will determine whether new volunteers will internalize the organization's goals and values, whether they will exert their best efforts on behalf of the organization, and whether they will develop a commitment to the organization, its programs, and its mission.
Conversely, the organization's culture can have a negative influence on volunteers and turn them away from the organization and in the direction of other options—ranging from volunteering within the different organization to using their discretionary time in a different way. In short, organizational culture matters a great deal, and its dynamics need to be understood by all of the organization's leaders, perhaps in particular by the VRM. Smith outlines the dynamics and concepts of organizational culture and explains why it is a major challenge to make genuine cultural changes within any organization.
Smith offers a four-dimensional cultural assessment model and analytical tool that incorporates physical, intellectual, emotional, and spiritual components and suggests why these dimensions are useful to better understand an organizational culture.
Contributors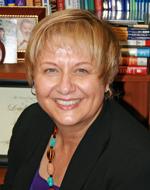 Dr. Judith A. M. Smith
Judith A. M. Smith, DM, is the president and CEO of HandsOn Jacksonville, Inc., formerly Volunteer Jacksonville. A retired naval officer, Dr. Smith serves on the board of directors for the Points of Light Institute and the Florida Association of Volunteer Centers. Her Doctor of Management degree is in Organizational Leadership, and she served for several years as adjunct faculty of the Graduate Business and Management School of the University of Phoenix. Dr. Smith has delivered workshops, seminars, conference presentations, and consulting sessions specific to nonprofit sector management and governance for over 15 years.