Overview
Leaders of organizations engaging volunteers to help deliver human services and thus support the organization's mission should have an expansive conceptualization of volunteering. They need to understand the complex interactions between the needs and goals of the organization (or the cause it serves) and the expectations and concerns of those delivering services ''of their own free will''—volunteers.
Dr. Sarah Jane Rehnborg and Meg Moore offer the Volunteer Involvement Framework (weighing opportunities, challenges, and risks) as a means to better understand contemporary themes in volunteer engagement and to organize the information to assist in job design, recruitment, and decision making. This framework helps guide volunteer managers, executive directors, and board leaders in establishing their volunteer engagement practices, identifying service opportunities, and dealing with staffing and management issues. With the proper information, the framework can serve as a basis to conceptualize a comprehensive, diverse, sustainable, volunteer engagement initiative.
The process of recruiting volunteers begins with the organization's assessment and analysis of the current or projected volunteer program. The analysis must give adequate consideration and forethought to how volunteers fit within and contribute to the organization's larger mission and, further, how the envisioned future state of volunteer engagement aligns with other organizational strategic goals, thus creating a sustainable foundation for ultimate success. The authors outline a highly useful and original template for planning or reassessing your organization's volunteer-engagement strategy.
Contributors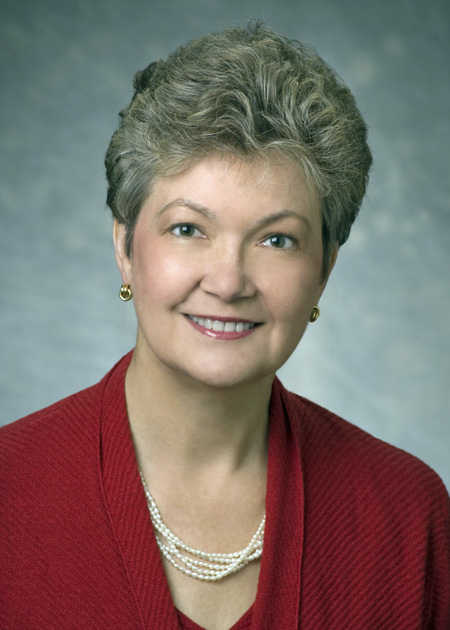 Dr. Sarah Jane Rehnborg
Dr. Rehnborg serves as Interim Director of the LBJ School of Public Affairs, University of Texas at Austin. She also teaches graduate level course work in volunteer administration, nonprofit board governance and course work pertaining to the nonprofit sector.
An active researcher, Dr. Rehnborg developed a statistically valid and reliable assessment tool examining volunteer and national service involvement; investigated the impact of service immersion programs on identity development; created performance assessment instruments for nonprofit organizations; explored capacity building issues, and other programs germane to volunteerism and the nonprofit sector. Rehnborg is also an experienced practitioner in the field of volunteerism having initiated a volunteer services and community education program in a health care facility and she served as President of the Association for Volunteer Administration.
Dr. Rehnborg received her undergraduate degree from Denison University and her Masters and Ph.D. from the University of Pittsburgh.
Meg Moore, MBA
Ms Moore is an entrepreneur with a focus on nonprofit organizational strategy. She serves as a principal with Austin Strategic Planning and is currently pursuing a Ph.D. from the School of Social Work at the University of Texas at Austin, examining the relationships between funders and the nonprofit organizations they support.
Moore received her MBA from the McCombs School of Business at the University of Texas at Austin.
Throughout her career, she has balanced an interest in social benefit with a passion for rapidly evolving organizations. After graduating from Harvard-Radcliffe College, she began her career at Trilogy Software in Austin, where she caught start-up fever. Moore has co-founded four firms, and has advised several others through both the start-up and acquisition processes.
Moore has nineteen years of experience in the non-profit sector. A published author, her work is used in executive education programs at the University of Texas to teach effective volunteer management. She is a current board member of Open Door Preschool and several advisory councils. She serves as a guest lecturer on board service and volunteer management at the University of Texas at Austin.