Overview
''In their eagerness to reap the benefits of volunteer participation, organizational leadership may overlook the groundwork necessary to create and sustain a viable volunteer program,'' Brudney points out in Chapter 3. ''Although understandable, this tendency can jeopardize the potential advantages . . . increase problem areas.''
Brudney explains why governance leaders are well advised to weigh the costs and benefits of volunteer participation in ways that support the organization's ability to fulfill its mission and to establish reasonable expectations for these programs. For example, the rationale and goals for the volunteer program should establish the basis for why volunteer involvement matters to the organization—is the fundamental question ''Why are we doing this?'' Paid staff should be meaningfully involved in helping to design the volunteer resource program, thus ensuring smoother program implementation and more effective operation. Thought should be given to how the volunteer resource program and its participants will be incorporated into the organization structure—for example, housing and management. Leadership positions should be developed that outline responsibilities and provide directions for the new volunteer program. ''To the degree that leadership undertakes these activities, the organization should avoid the potential pitfalls and generate the considerable benefits of volunteer involvement,'' Brudney concludes.
Contributors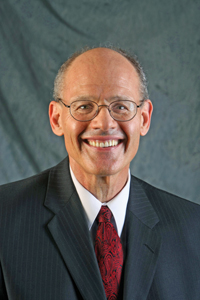 Jeffrey L. Brudney, PhD
Dr. Brudney is Distinguished Professor of Innovation in public and international affairs, University of North Carolina Wilmington; B.A., University of California Berkeley; M.A., Ph.D., University of Michigan Ann Arbor. Dr. Brudney has published widely in public administration, the nonprofit sector, and volunteerism.
He is the author of Fostering Volunteer Programs in the Public Sector: Planning, Initiating, and Managing Voluntary Activities, for which he received the John Grenzebach Award for Outstanding Research in Philanthropy for Education. He is the co-author of Applied Statistics for Public and Nonprofit Administration (Thompson-Wadsworth), now in its eighth edition, which has been used for instruction in more than 120 colleges and universities. He edited the book Emerging Areas of Volunteering, which was distributed to all members of the Association for Research on Nonprofit Organizations and Voluntary Action (ARNOVA).
Dr. Brudney has received several awards from major research associations in business administration, public administration, nonprofit and volunteer administration, and political science for mentoring, service, and scholarship. The Urban Institute calls him ''the foremost research expert on volunteer management programs and community volunteer centers in the United States.''
In 2004, Dr. Brudney received the Harriet Naylor Distinguished Member Service Award from the Association for Volunteer Administration for ''outstanding contribution to the Association through advocacy, research, publication, and/or program development and management.'' He has advised the Points of Light Foundation, the Corporation for National and Community Service, and other organizations. Dr. Brudney was one of two lead researchers on the first nationally representative study ever undertaken on the status, practices, and prospects of volunteer management in the United States, which culminated in the report, Volunteer Management Capacity in America's Charities and Congregations (Urban Institute).