Overview
The nature of volunteer programs, including how they are evaluated, is changing rapidly in response to continuing shortages of resources and funding sources continually stressing increasing organizational effectiveness and accountability for grants, contracts, financial support, and program results. These constituencies and stakeholders expect to know the outcomes and long-term impact of their involvement and/or resources.
The authors present an evaluation framework designed to assist the VRM by providing a better understanding of the various types of evaluation they can use based on stakeholder involvement. They describe how volunteering might be seen and valued by host organizations and other interested groups and present a logic model framework to guide volunteer program evaluation. Rarely indeed can a single evaluation o meet the information needs of all stakeholders in a volunteer program. Clearly, choices have to be made regarding the purpose of the evaluation and its fit with the stakeholders for whom it is intended.
The authors conclude with a discussion of the various options available to VRMs planning to conduct evaluations on their volunteers and programs. Not only do the authors outline the fundamental tools of volunteer program evaluation, but they provide excellent guidance regarding their systematic use.
Contributors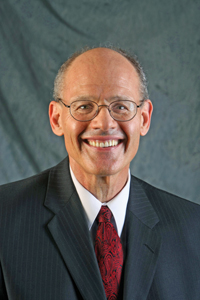 Jeffrey L. Brudney, PhD
Dr. Brudney is the Albert A. Levin Chair of Urban Studies and Public Service at Cleveland State University's Maxine Goodman Levin College of Urban Affairs. Dr. Brudney has published widely in public administration, the nonprofit sector, and volunteerism.
He is the author of Fostering Volunteer Programs in the Public Sector: Planning, Initiating, and Managing Voluntary Activities, for which he received the John Grenzebach Award for Outstanding Research in Philanthropy for Education. He is the co-author of Applied Statistics for Public and Nonprofit Administration (Thompson-Wadsworth), now in its eighth edition, which has been used for instruction in more than 120 colleges and universities. He edited the book Emerging Areas of Volunteering, which was distributed to all members of the Association for Research on Nonprofit Organizations and Voluntary Action (ARNOVA).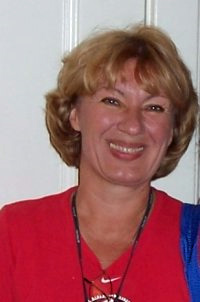 Tamara Nezhina
Dr. Nezhina has conducted research and publishing on volunteerism in the United States and abroad since 2004. Her studies on volunteer management and the institutionalization of NGOs in Kazakhstan have added to the body of knowledge on volunteerism and the effectiveness of NGOs internationally. Her other research interests are in the area of accountability and financial oversight in nonprofit organizations.
Dr. Brudney has received several awards from major research associations in business administration, public administration, nonprofit and volunteer administration, and political science for mentoring, service, and scholarship. The Urban Institute calls him ''the foremost research expert on volunteer management programs and community volunteer centers in the United States.''
In 2004, Dr. Brudney received the Harriet Naylor Distinguished Member Service Award from the Association for Volunteer Administration for ''outstanding contribution to the Association through advocacy, research, publication, and/or program development and management.'' He has advised the Points of Light Foundation, the Corporation for National and Community Service, and other organizations. Dr. Brudney was one of two lead researchers on the first nationally representative study ever undertaken on the status, practices, and prospects of volunteer management in the United States, which culminated in the report, Volunteer Management Capacity in America's Charities and Congregations (Urban Institute).